Derbyshire vs Australia: Ashes Tour 2019
Australia return to Derby during Ashes summer
Derbyshire will welcome Australia to Derby at the height of an Ashes summer in 2019 for the Aston Lark Tourist Fixture. The Test squad will arrive at The County Ground for a first-class three-day fixture from Thursday 29 to Saturday 31 August.
It will be the first time a touring Australia side has visited the county since 2015.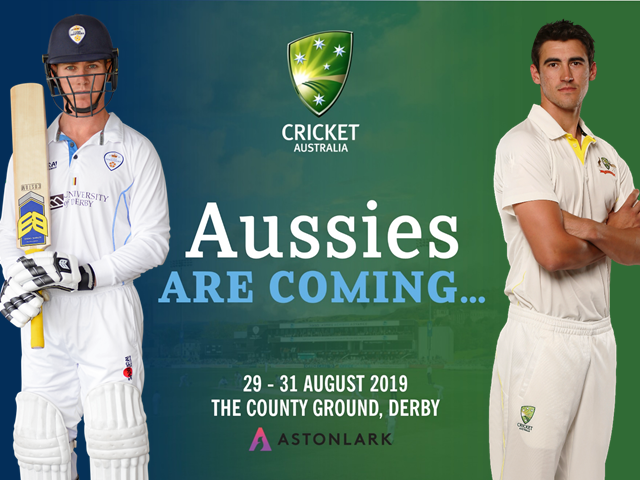 Buy tickets in advance and save £4
Supporters can save £4 by purchasing their tickets in advance of the day of the game, while further discounts are available when purchased as a group of 10 or more.
Members will be able to attend this match for free as part of their 2019 Membership package.
Australia return to Derby for a three-day Aston Lark Tourist Fixture
Supporters can save £4 by purchasing tickets in advance
Tickets on sale now online and at The County Ground