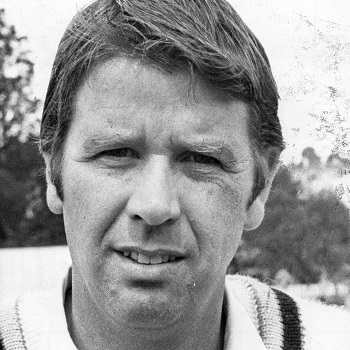 Profile
Derbyshire great, Harold Rhodes, has been appointed Club President at the club's Annual General Meeting on Wednesday 17 April.
A formidable fast bowler, Rhodes made his first-class debut for Derbyshire in 1953 and went on to take 993 first-class wickets for the county at an average of 18.91, claiming 1,073 wickets in all.
A measure of consistency, he took 100 wickets in a season on three occasions, while he claimed 99 wickets in 1968
Only seven bowlers have taken more first-class wickets for the county, and only 23 have played in more first-class matches, confirming Rhodes' place among the list of Derbyshire legends.
Chairman, Ian Morgan said: "Harold is an iconic figure in Derbyshire cricket and a standout member of what was a strong bowling unit, including outgoing President Edwin Smith, Brian Jackson and Derek Morgan.
"A true Derbyshire man, he spent his entire career at the club, which spanned more than 20 years, and we're delighted that he has agreed to serve as our President."
Rhodes added: "It's an honour to be asked to be President at Derbyshire County Cricket Club. I have fond memories of my time in Derby and had the privilege to relive them recently as part of the club's Oral History Project.
"It was a pleasure to see Derbyshire start the season with a win and I look forward to hopefully watching further progress at The Pattonair County Ground and Queen's Park this year and I wish the team every success this season."