Get Involved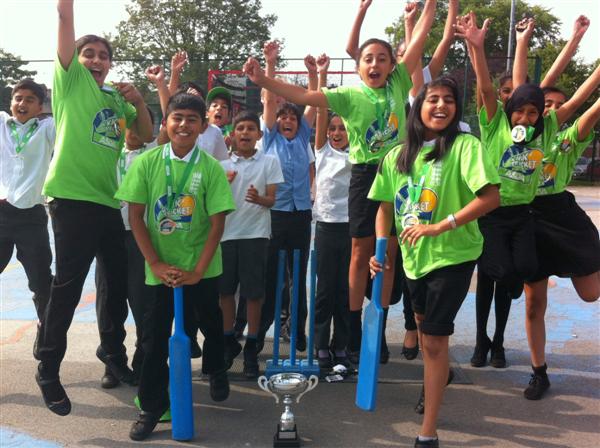 If you would like to get involved with the Foundation, this section tells you all about how you can support our work across the county.
The Cricket Derbyshire Foundation, Registered Charity No. 1155801, deliver cricket programmes and some wider more diverse community projects benefiting health, education and social inclusion across Derbyshire.
There are many ways that you can 'Get Involved' and support to the work we're doing with communities across the county:
Sponsorship
Fundraise
Events
Donate
Legacies
Volunteer
Sponsorship
A number of local businesses, groups and organisations have already become Cricket Derbyshire Foundation partners.
We believe that within reason we can run any form of project on your behalf, which is ideal for those with Corporate Responsibilities.
You can become an individual project sponsor or a Foundation partner and be associated with all community activity delivered by the Foundation
For more information please contact info@derbyshireccc.com.
Fundraise
Fundraise for the Foundation
If you are taking part in a challenge, event or sponsored run, or even if you want to set up your own fundraising event, then why not select the Foundation as your chosen charity. Your contribution will go towards helping to change the lives of people in your community.
You can register your interest by emailing info@derbyshireccc.com. or why not set up your own Just Giving page by following the link: Just Giving
Events

The Foundation organises a number of fundraising events during the year including an annual dinner and charity match.
For further information on events or activities contact info@derbyshireccc.com.
Requests for signed merchandise
If you would like to request support for fundraising for your own charity please see our charity policy by clicking on the link below. 
Donate
Cricket Derbyshire Foundation needs funds to continue its work in the community. Every penny raised will be invested in one of our projects, helping to change lives through the power of sport.
You can give as little or as much as you like. For more information please contact info@derbyshireccc.com to discuss ways you can make a donation.
Please note your donation could be subject to Gift Aid which will increase the value of any donation by 25%.
Legacies
Your family and friends are your priority. However, after making provisions for them, would you consider supporting Cricket Derbyshire Foundation in your Will?
Any gift can be ring-fenced to support one particular Cricket Derbyshire Project or the overall work of the charity.  The receipt of any gift can also be kept private and confidential or promoted as a legacy if requested.
Please remember to include the charity's registered charity number when you include your gift – registered in England and Wales with Registered Charity No. 1155801.
Your chosen solicitor will be able to give you any help or information but if you or representatives want to discuss leaving a gift to support the Foundation please contact info@derbyshireccc.com.
Volunteers
As well as having some excellent professional staff to deliver Cricket Derbyshire's wide range of projects – the Foundation relies on a number of volunteers who commit their time and appropriate skills free of charge. 
If you are interested in giving some of your time to support the work of the Foundation please contact info@derbyshireccc.com.