Vitality IT20: England vs West Indies
World Twenty20 finalists England back in Derby
ICC Women's World Cup champions and Women's World Twenty20 finalists England will return to The County Ground in 2019 for a Vitality Blast IT20 against West Indies on Tuesday 25 June. The 20-over floodlit match starts at 7pm.
Tickets go on general sale in March 2019.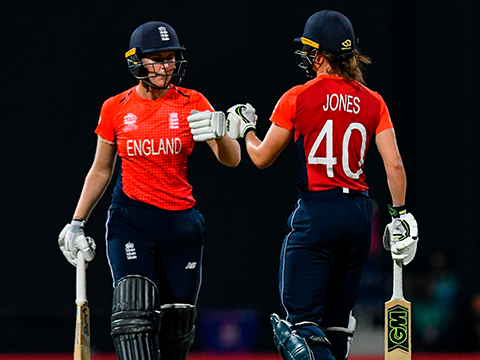 Register your interest for tickets
Register your interest today to get exclusive access to our priority ticket window to purchase tickets for the Vitality IT20 fixture between England and West Indies in 2019.
The international fixture at The County Ground will take place on Tuesday 25 June and the match is expected to have high demand – but we are offering supporters the chance to secure tickets before anyone else.
Click HERE to register your interest for tickets.
Click HERE to read Tickets Terms & Conditions and our Refund Policy.
Women's World Twenty20 finalists England face West Indies in Derby
Register your interest for tickets and buy before anyone else
Tickets go on general sale in March 2019