Vitality IT20: England vs West Indies
World Twenty20 finalists England back in Derby
ICC Women's World Cup champions and Women's World Twenty20 finalists England will return to The Pattonair County Ground in 2019 for a Vitality WIT20 against West Indies on Tuesday 25 June. The 20-over floodlit match starts at 7pm.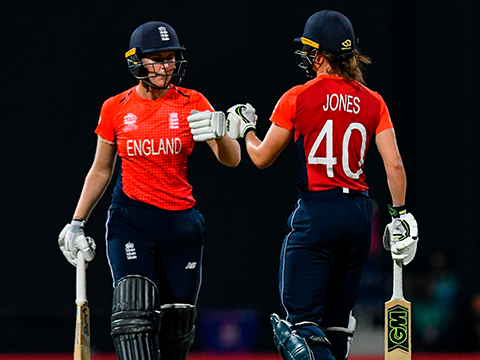 Buy your tickets today
England will be hoping to make it a successive trio of wins in Derby, after their two victories over New Zealand, firstly in the World Cup in 2017, then in an ODI series the following summer.
Each time, Heather Knights's exciting young side have played in front of good crowds and tickets continue to sell well for the Vitality WIT20 series finale.
With the series potentially on the line, don't miss a moment of the action-packed international clash. Tickets are on sale now, priced at just £10 for Adults and £3 for Juniors.
Click HERE to buy your tickets.
Click HERE to read Tickets Terms & Conditions and our Refund Policy.
Women's World Twenty20 finalists England face West Indies in Derby
Tickets on sale now
Family tickets just £23