Vitality Blast is back in Derbyshire! And you can cheer on the Falcons knowing your tickets are protected by our new Ticket Guarantee. 
After playing every game on the road in 2020, the Falcons return to The Incora County Ground and Queen's Park, Chesterfield, for explosive T20 cricket in the height of summer.
From the East Midlands Derby against Notts Outlaws, to facing Yorkshire as part of the BRM Solicitors Chesterfield Festival of Cricket, get ready for an action-packed summer across the county.
Click HERE to register for Vitality Blast tickets.
Tickets Guarantee 2021
The safe return of supporters to watch live cricket is the priority of everyone across the game.
But we understand there is uncertainty and Derbyshire ticket buyers can rest assured knowing their purchase is safeguarded by our new Tickets Guarantee.
Should safety guidelines restrict access, meaning that supporters are prevented from attending their chosen fixture, buyers will have the option to defer their tickets to another fixture, or receive a full refund for their purchase.
This means that you are guaranteed to get value for your tickets purchased in 2021, even if you're unable to cheer on the Falcons in Derbyshire this year.
Tickets will be released in Bands and those supporters who buy first are giving themselves the best chance to watch the brilliant T20 action this summer. With the possibility of restricted capacities, the priority for entry will be: Members, Blast Pass Holders, ticket buyers by date of purchase.
The health and safety of all visitors remains our first priority. Ahead of 2021 season, we will provide updates on health and safety measures via our website and email.
Click HERE for the full Tickets Terms and Conditions.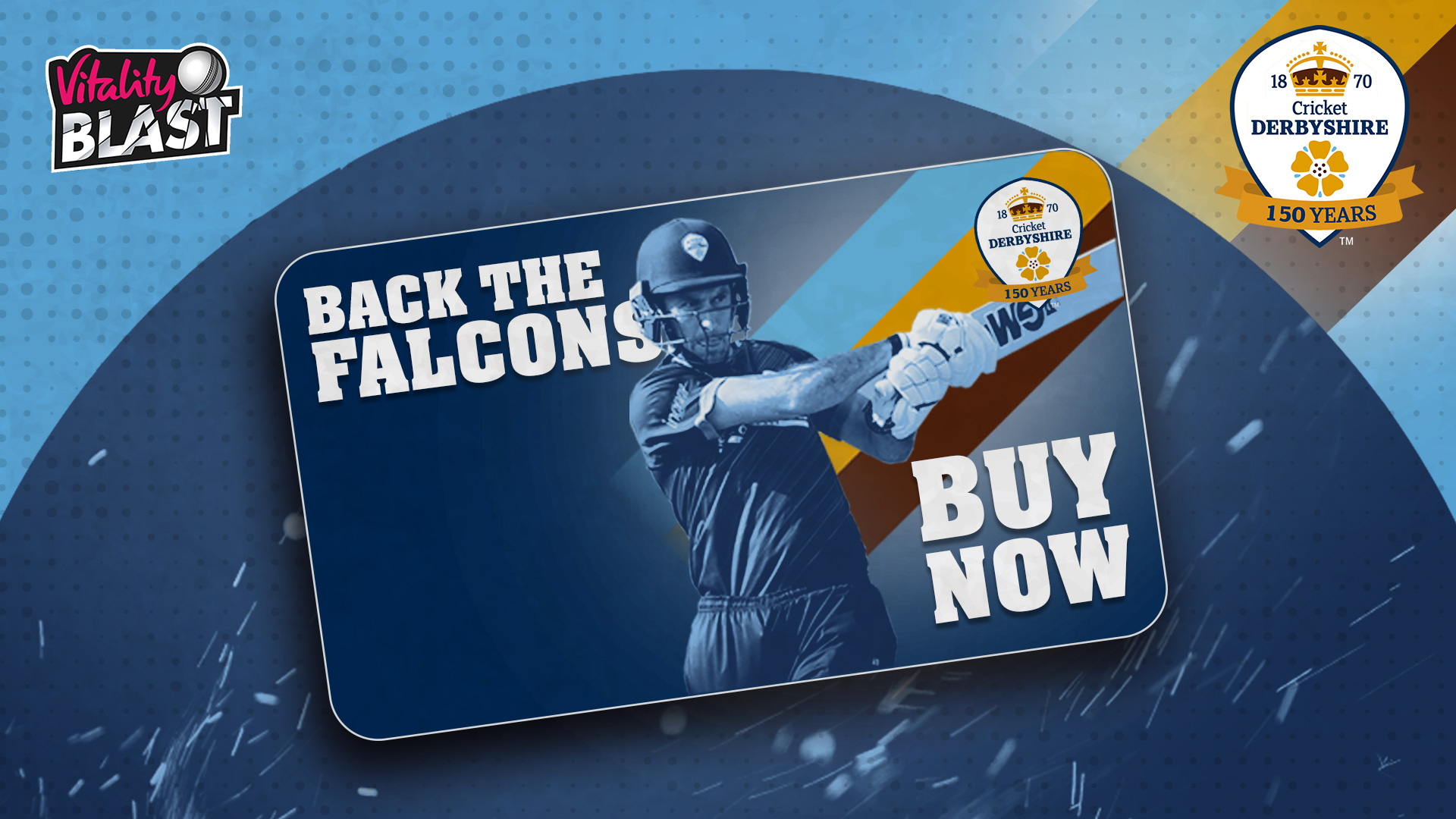 Get priority access with Blast Pass for just £89!
Skip the queues and get priority access to all Vitality Blast home fixtures with a Blast Pass for just £89.
Along with 2021 Members, Blast Pass holders will get priority access for all home T20 cricket, meaning you don't have to miss a single moment of Dominic Cork's Falcons, a single six from Ben McDermott or a single wicket from our promising bowling attack on home soil.
You'll also get a host of other Blast Pass benefits, including a FREE digital club programme.
Vitality Blast Pass! Back the Falcons in 2021 and watch every home Vitality Blast group game for just £89. Buy now and save over 30%.