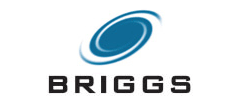 Briggs of Burton PLC are an official partner of Derbyshire County Cricket Club and sponsor the Club's pre-season tour and the Derbyshire Women's Cricket Team.
The Briggs Group is involved in the Brewing, Distilling, Food, Pharmaceutical, Health & Beauty and Biofuels markets, providing process engineering solutions for the world's leading companies. We have offices in the UK and the USA.
Briggs is also a leading manufacturer of stainless steel drum systems for the Food & Beverage, Pharmaceutical, and Health & Beauty markets. Briggs drums are used worldwide for the handling and storage of a wide variety of materials, where standards of construction are key.