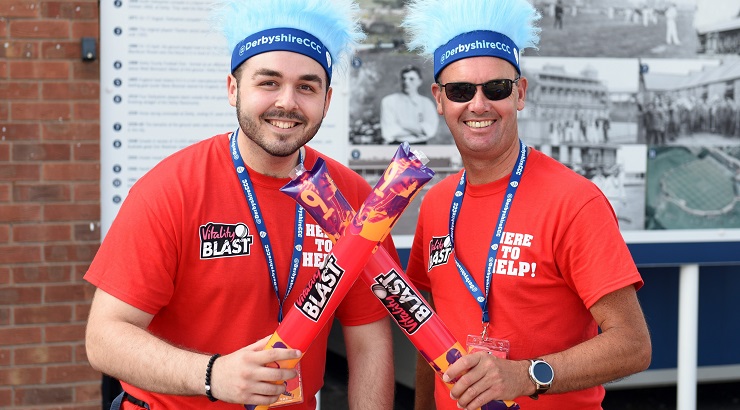 Ahead of this summer's exciting Twenty20 action in Derbyshire, we are looking for enthusiastic, dedicated volunteers to help support the Club's Stewarding staff.
We are always striving to keep our spectators informed, engaged and entertained at our fixtures. That's why we want enthusiastic and energetic volunteers who can give a warm welcome and help generate a great family-friendly atmosphere.
No previous experience is necessary for volunteers to be successfully recruited into the role, just a willingness to help others, a 'can-do' attitude and good people skills.
In return, you will have the opportunity to experience top-class cricket, the chance to gain valuable experience for your CV, and the means of meeting new people, making friends and having fun. You will also be able to claim 2 x match tickets for each T20 fixture for friends and family.
Derbyshire's volunteers will be on hand to support the Club's Stewards on chaperoning spectators to their seats, providing information around ground regulations, as well as providing excellent customer service for all spectators.
If you or someone you know might be interested in becoming a Derbyshire Volunteer, please complete the short form below and the Club will be in touch.
By submitting the above form, you are agreeing to Cricket Derbyshire using this information to contact you by email. All personal details are obtained under the Club's Privacy Policy. The Club will never share your details with a third party. You can unsubscribe at any time.