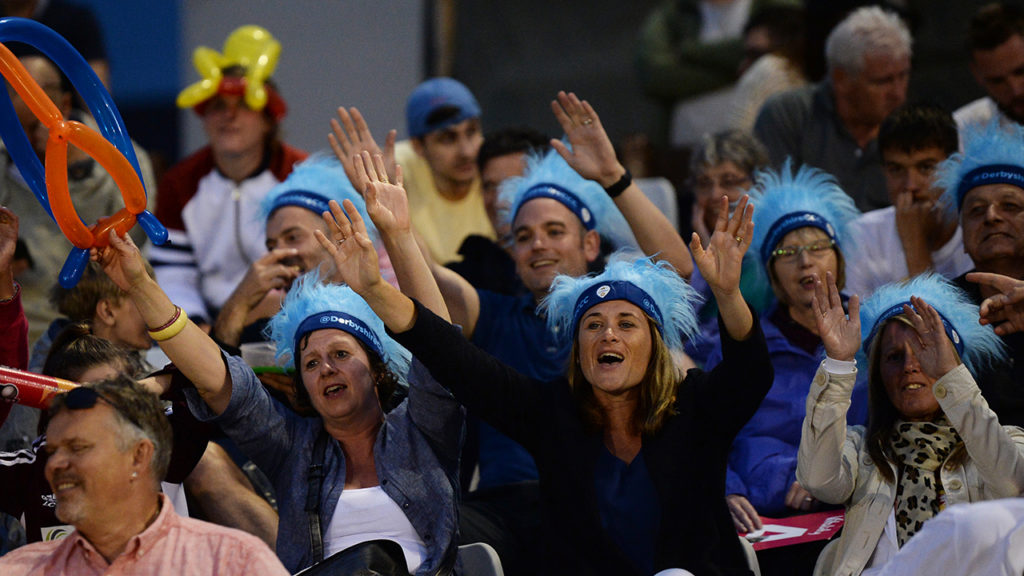 The Vitality Blast is back this summer! And you can enjoy the award-winning matchday experience at The Incora County Ground. 
Mickey Arthur's Falcons are hunting for white-ball success in 2024, with plenty of big crowds, huge sixes and massive wickets to come.
The Vitality Blast is the perfect summer leisure night out, with high-octane sporting action played out on a glorious evening at The Incora County Ground making for a memorable family or social evening.
With fixtures in past seasons scheduled for Friday nights and weekends, seeing the Falcons in action has never been easier. With the likes of Wayne Madsen, Luis Reece and new signings Pat Brown and Aneurin Donald, there's never been a better time to follow the Falcons.
Derbyshire's Matchday Experience was named County Cricket's best for 2022, as voted for by spectators from around the country, this was build on last year, and next season's offering promises to be even better.
From a wide variety of food and drinks, covering all tastes and dietary needs, to the Showcase Cinema de Lux Family Zone, which offers activities to keep your young ones entertained before the match, as well as allocated seating, to ensure your family can enjoy the action together.
---
Drama, emotion and top-class cricket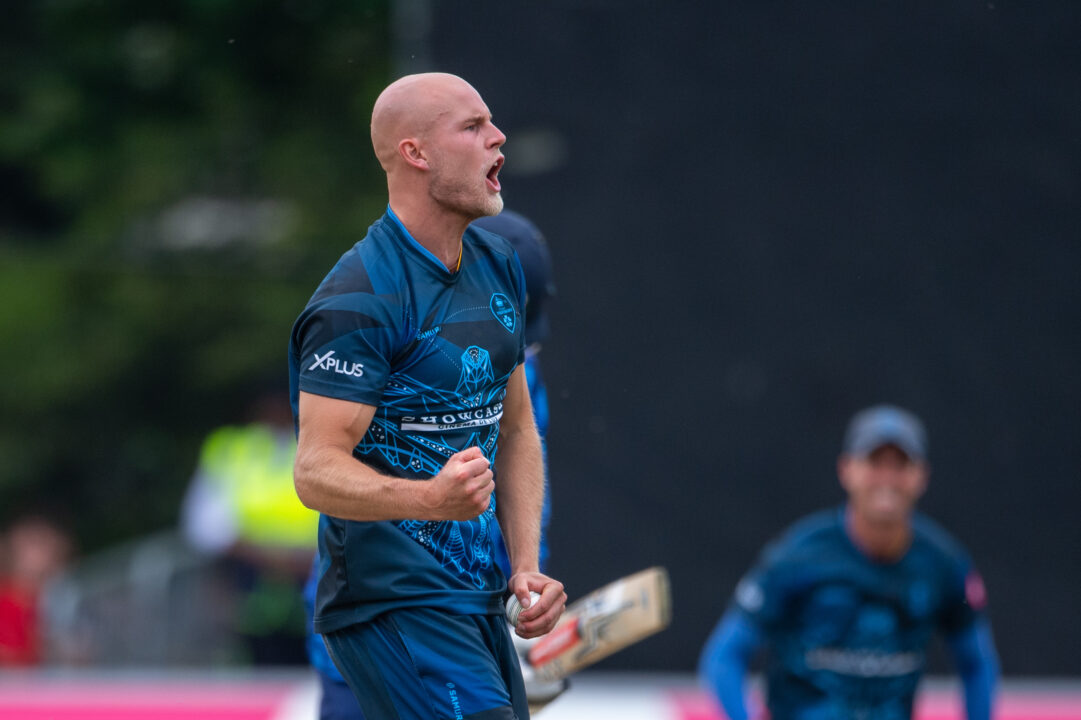 T20 is a game where anything can happen, with world-class overseas talent on show, along with a who's who of county cricket's top performers, there's always the potential for mind-blowing moments.
Wayne Madsen is a constant thorn in opposition bowling line-ups, having plundered a club-record 580 runs in the 2023 campaign. Brooke Guest and Aneurin Donald have the potential to take the game away from their opponents, while the aggression and innovation of opening pair Harry Came and Luis Reece are ever-reliable.
Pakistan seamer, Mohammad Amir, brings a wealth of experience at international and domestic level. He won the Champions Trophy in 2017 with Pakistan, and has gone on to win countless Twenty20 franchise tournaments around the globe.
---

Mouth-watering action, even tastier food & drink
The Incora County Ground has a huge range of food and drinks for the 2024 Vitality Blast! These include:
Woodfired Pizza
Hot dogs and burgers
Curries and Indian cuisine
Ice cream
T20 Cricket food staples: burgers, hot dogs, chips and ice cream will be available from catering outlets around The Incora County Ground, and supporters will be able to enjoy savoury snacks from local company JustCrisps from the Falcons and Boundary Bars.
All outlets will also offer a range of tasty vegetarian, vegan and gluten-free options.
For Vitality Blast matches, extra catering and pop-up bar facilities will be available, serving a range of draught beers and ciders, bottled beers, wines, prosecco and soft drinks from gates opening, until the close of play.
Four-pint beer jugs are available, to quench even the biggest thirst. The Club's alcohol-free seating section during Vitality Blast matches is located at one side of the Air IT Grandstand, nearest the Showcase Cinema de Lux Family Zone.
---
A family night out at the cricket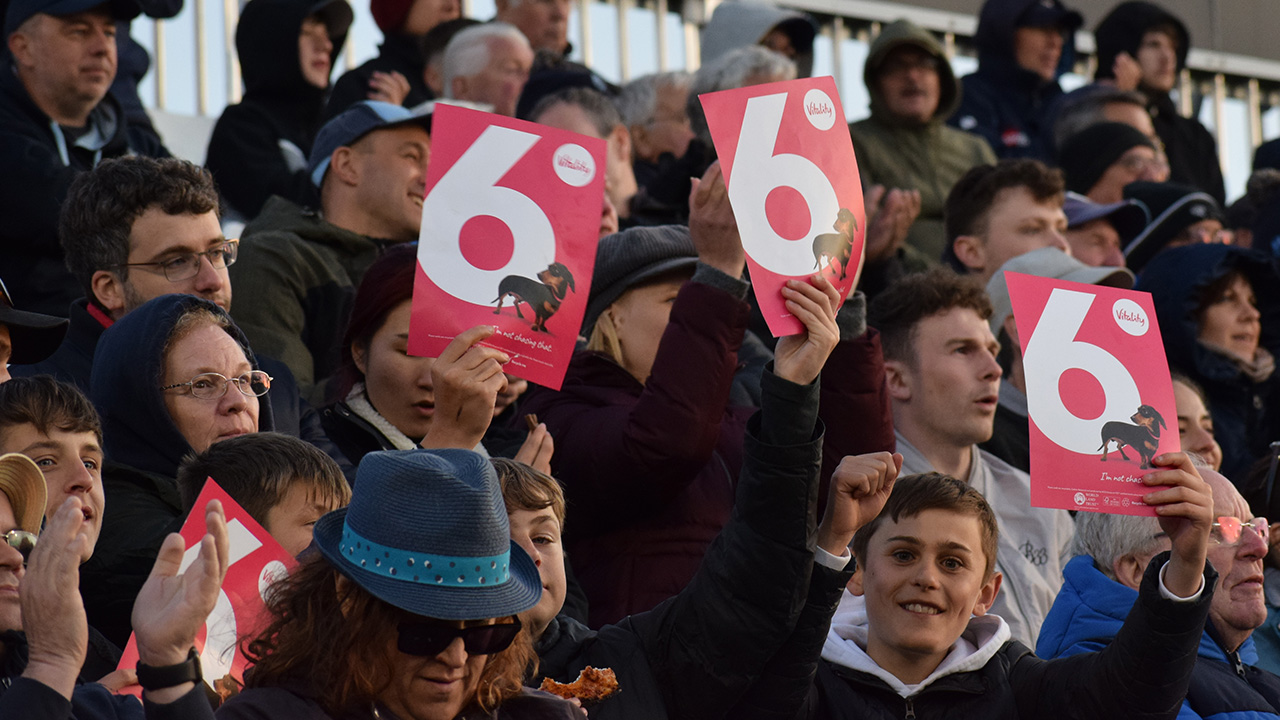 Families who book in advance will be able to reserve seats in the Showcase Cinema de lux Family Stand!
The Family Zone will feature a number of fun activities, such as a speed cage, training drills run by the Derbyshire Cricket Foundation and so much more.
To secure a seat at The Incora County Ground, simply select the 'Family Zone' option within your chosen fixture and click on your preferred seats. Please note that the Family Zone is only for ticket-buyers or Members with at least one junior in their group.
---
Meet the players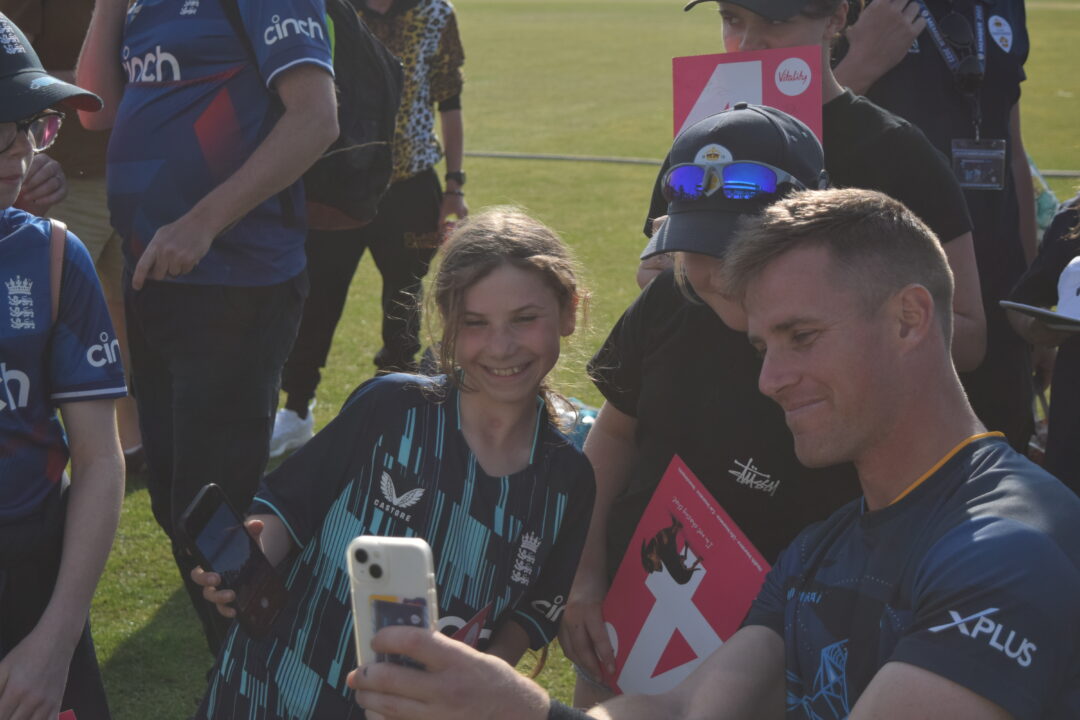 At the end of each Derbyshire Falcons home fixture at The Incora County Ground, the players will meet supporters, take pictures and sign autographs.
This is a great opportunity to get up close and personal with your Falcons heroes, and create memories that will last long after the final ball has been bowled.
Whether you want to grab a selfie with a Club legend like Wayne Madsen, or a signature from overseas star Mohammad Amir, a Vitality Blast fixture at Derby is the best time!
---
Secure your 2024 Membership
2024 membership is now on sale – so make sure to secure yours now at the best available price.
Mickey Arthur is assembling an extremely exciting squad on paper in all formats as the Falcons push for silverware in the upcoming season.
Derbyshire's newest recruits Pat Brown, Anuerin Donald, Mohammad Amir and David Lloyd are already onboard for next season, as well as more signings to come, so make sure to not miss out on seeing these stars at The Incora County Ground in 2024.
Never miss a moment of cricket next summer!
All Derbyshire home fixtures in the three formats
Guarenteed tickets for the Festival of Cricket at Chesterfield
Priority window for quarter-final/semi-final tickets in T20s, as well as international fixtures
Exclusive membership interviews and content on Derbyshire Digital