Derbyshire County Cricket Club is pleased to announce the appointments of Jo Franco-Wheeler and Manni Sehmbi to the Club's Supervisory Board.
The appointments of Franco-Wheeler and Sehmbi, both as Non-Executive Directors, were ratified by Members at the recent Special General Meeting and follow an ongoing Governance Review process to ensure the Club meets the standards outlined in the ECB's Governance Framework by February 2022.
Franco-Wheeler, a Human Resources professional with a wide range of senior roles, will bring HR, Safeguarding and Equality, Diversity and Inclusion expertise to the Board, while Sehmbi will utilise a wealth of experience in the Hospitality and Events sector, as the Club seeks to diversify its revenue streams to ultimately invest more in cricket and our facilities.
In-line with the ECB's Governance Framework Chief Executive, Ryan Duckett, and Chief Financial Officer, Tim Baker are also appointed to the Supervisory Board as Ex-officio Board Members.
Chairman, Ian Morgan, said: "These Governance changes are another positive step in ensuring the Club meets the ECB's Governance Framework that will underpin our core funding. Jo and Manni bring a wealth of experience to the Club and will add further diversity and broaden the skills and expertise on the Supervisory Board as we seek to deliver our key strategic objectives.
"We still have some work to do over the next year to ensure we are fully compliant, but I would like to thank our Members for their unanimous support over the last year to allow us to implement these essential changes."
As part of the Governance Review process an Interim Nominations Committee assessed the skills and experience of the current Supervisory Board, via a skills assessment matrix, and then advertised for applicants for positions on the Supervisory Board to cover the perceived skills gap and bring appropriate experience to the Supervisory Board.
Morgan added: "The Interim Nominations Committee led an extremely robust recruitment process and we were overwhelmed by the number of high-quality applications that we received."
In total, 28 applications were received from a wide range of high-quality candidates. Following a shortlisting and interview process, the Interim Nominations Committee proposed the appointment of Hari Punchihewa as Non-Executive Director – Finance, Punchihewa's role becoming an appointed role rather than an elected, and the appointment of two new members to the Supervisory Board.
These appointments join the five Elected Members of the Supervisory Board and, with the two Ex-officio roles, complete a ten-person Supervisory Board structure.
---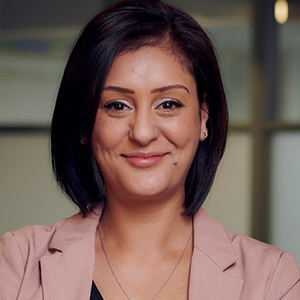 Manni Sehmbi
Manni has 17 years of experience in the hospitality and events sector and is currently Director of Sales with Etc Venues, a leading provider of meeting and event space. She joined Etc Venues in 2008 and has successfully led new venue openings in Birmingham, London and, more recently, the company's first international venue in New York City.
Manni has a natural passion for the hospitality sector and previously served on the Board of the International Association of Conference Centres. She is a regular panellist on industry led events and initiatives.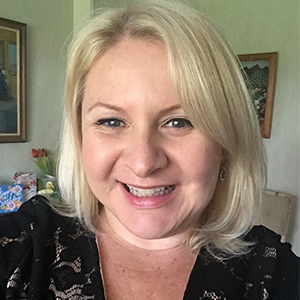 Jo Franco-Wheeler
Jo has almost 20 years' experience in Human Resources and Business Transformation. Her career started in Financial Services with the AXA group working in HR and then moving into project and change management. She then moved to work as a Management Consultant for 'big 4' accountancy company EY in their Business Advisory practice. During her time there she worked with global companies, implementing business changes, new structures or developing their Human Resources capability in the UK, the US and Europe. After 12 years living and working in London, Jo moved back to Derbyshire where she joined Rolls Royce in 2015 and then Inmarsat (a satellite communications company) in 2017.
In her current role as a Director with Inmarsat, her responsibilities include Leadership and Development as well as Diversity and Inclusion and she is passionate about driving changes in culture and ways of working to build an inclusive culture.
She has a degree in Philosophy from the University of Durham, an MBA from Cranfield University and is a Chartered Manager. She has regularly delivered guest lectures at the University of Derby and is keen to support her local community.