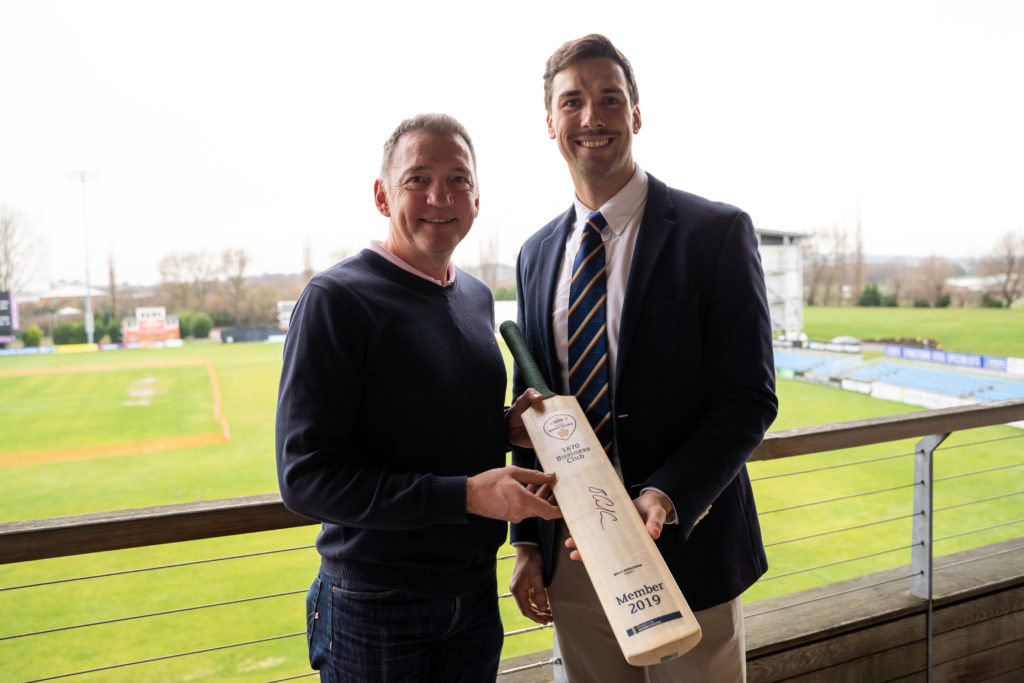 What does Brampton Brewery do? 
We are a micro-brewery.  Based in Chesterfield we began brewing over 12 years ago and have achieved steady growth in that period.  We now operate three pubs of our own, a specialist off-licence and function room at the brewery and a range of multi award-winning beers in cask, bottle and keg.
Why did you become an 1870 Business Club Member?
Having been associated with the annual Chesterfield Cricket Festival for a number of years now, it seemed a natural extension of our relationship with the County Club to invest in the Business Club.  We see it as putting something positive back in to the Club whilst exposing our business and brand to new customers and markets yet still within our home community.
What does your association with Derbyshire County Cricket Club mean to you and what are the benefits of the partnership?
Our association with Derbyshire means everything to us.  Rarely in professional sport do you see an organisation run as diligently and professionally as Derbyshire are, yet managing to retain the friendly family-like friendships and associations.  I firmly believe the tangible benefits to our membership are a two-way thing, and would like to think we have brought so much to the table with what we offer at the Chesterfield festival.
What are you most looking forward to during 2020 at Derbyshire County Cricket Club?
Well a long, hot summer would be the first thing.  I wouldn't be demanding success – you don't follow Derbyshire if that's your main driver – I think it's always about progress.  Clearly last year set the bar high by making T20 finals day for the first time, so to go one better and make the final would be great.  In the red-ball game it would just be lovely to be challenging for promotion.