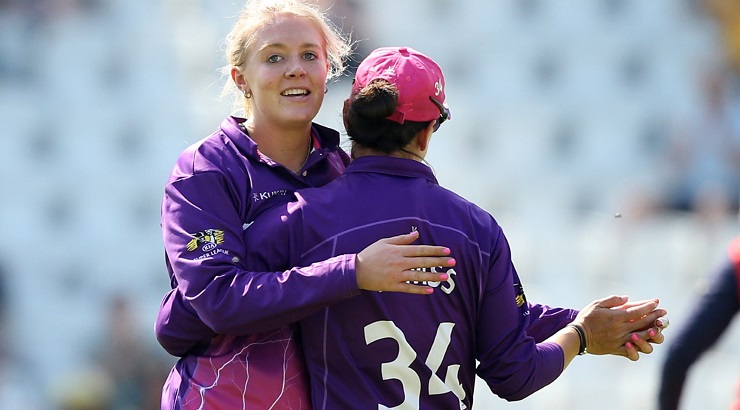 Sarah Glenn is relishing the chance to play at The Incora County Ground after being selected for the first season of The Hundred.
A former Derbyshire player, the 20-year-old enjoyed a successful 2018, claiming 11 wickets at an average of 18.72 for Loughborough Lightning, before making her debut for England in December.
Glenn will now represent Trent Rockets, who will play two matches in Derby during in the inaugural season of the Hundred, and is looking forward to playing in her home town.
"It will be really special for me, I've obviously played for Derbyshire from quite a young age," Glenn said.
"I have already played at The Incora County Ground once and I really enjoyed it, and I am excited about having the chance to do that again."
Some of the world's best players will compete in the competition, as well as a number of younger players who will have the chance to perform on a big stage.
Glenn is looking forward to having the opportunity to learn from experienced players, as they aim to adapt to the new format.
"It will be really exciting to see how different teams approach it.
"We will probably all have our own ideas about how to play and we can all feed off of each other and learn from what other teams are doing as well.
"It will be great for the younger girls, such as myself, to be playing with experienced players. They have all got different styles and we can learn a lot from them."
Glenn also hopes that the new competition can inspire younger fans to get involved in the game.
"It's exciting for us, but it's also exciting for young girls seeing us play at such a high level," she added.
"Being lined-up with the men is a real positive, because people will see it as one team, rather than a men's and a women's team, with one support together.
"We want to inspire quite a lot of young girls and boys to pick up a bat or ball and give it a go."